With the long weekend in sight, many of us are probably thinking of spending a great time together with your family and friends. During this period of vacation, have you thought of ways of blasting those calories other than the occasional (or boring) gym visit?
Here are some simple exercises that you can perform in the comfort of your resort or hotel room, using just your bodyweight and your luggage. Perform each exercise for 20-30 seconds depending on your fitness proficiencies and repeat for 3 sets.
Exercise 1: Warm up/Cardio – Luggage Jump over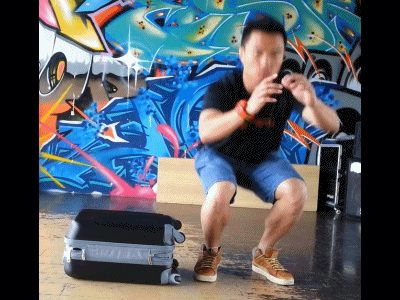 Using the luggage as an obstacle, stand on one side and jump over to the other side as shown. If you are not confident of jumping over the luggage, simply chuck the luggage aside and perform lateral jumps on the floor.
Exercise 2: Abs– Luggage Roll Out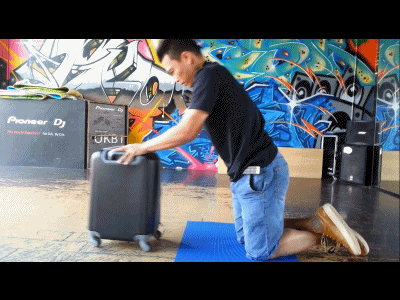 This is a great workout which I drew inspiration from the TRX Suspension Training System. With your hands on the luggage, slowly roll the luggage out to a manageable height and roll back. If it is too challenging to do so, try to plank for the stipulated duration instead.
Exercise 3: Push up and luggage roll in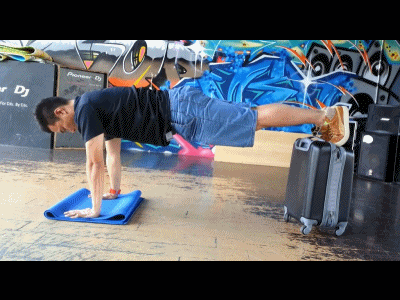 This is another TRX inspired workout. With your hands on the floor and legs on the luggage, perform 2 push-ups and subsequently roll the luggage in towards the chest for 2 times. For a regressive version, perform the push up on the floor or on your knees and do mountain climbers instead of the luggage roll.
Exercise 4: Cardio – Burpees and luggage lift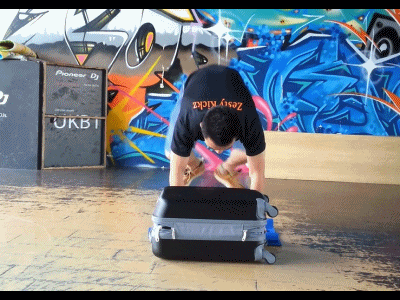 Perform 1 burpee and 1 luggage lift as depicted in the picture. An easier option would be to perform the burpee without lifting the luggage.
Extra notes: For the demonstration, I had placed 3kg (6x500ml) of water and a pair of Muay Thai pads into the luggage. Feel free to experiment with your own luggage!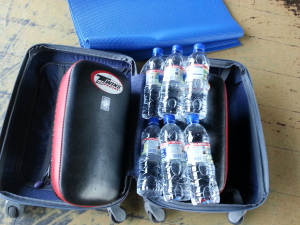 Do exercise discretion in performing each of the exercises and seek professional help if you have any queries or doubts executing them.
February 13, 2015 No Comments
Pay for only what you use!
We know you hate to be tied down by gym memberships and package.
Drop in each time without paying for costly packages
Programs include:

(a) Personal Training (TRX or  Kickboxing)
(b) Group fitness classes (Muay Thai Kickboxing & Zumba)
(c) Corporate wellness programs or membership

Contact us to register for a trial class for you and your friends. Membership is NOT required for any of our classes.

August 11, 2012 No Comments